January 8th, 2023
Types of Knitting Needle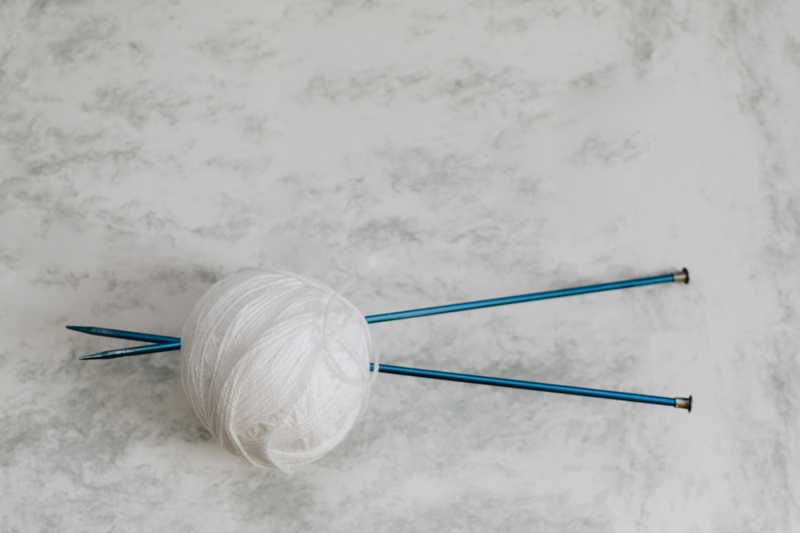 Photo by Kelly Sikkema on Unsplash
Knitting needles come in a variety of types, each with its own unique characteristics and uses. Whether you are a beginner or an experienced knitter, it is important to choose the right needles for your project.
One of the most common types of knitting needles is the straight needle. These needles have a point at one end and a knob at the other, and are typically made from materials such as wood, plastic, or metal. Straight needles are best for knitting flat pieces, such as scarves, blankets, and sweaters.
Another popular type of knitting needle is the circular needle. These needles consist of two pointed ends connected by a flexible cable. They are ideal for knitting in the round, such as for hats, socks, and other circular or tubular projects. Circular needles are also useful for knitting large flat pieces, as the flexible cable allows for more stitches to be held on the needle.
Double-pointed needles (DPNs) are another type of knitting needle. They have points on both ends and are typically sold in sets of four or five. DPNs are used for knitting small circular pieces, such as the tops of hats or the fingers of gloves.
Other types of knitting needles include interchangeable needles, which consist of a set of interchangeable tips and cables, and specialty needles, such as cable needles, lace needles, and Tunisian crochet hooks.
In addition to the type of needle, the material and size of the needle are also important considerations. The material of the needle can affect the weight and feel of the finished project, as well as the ease of knitting. Common materials include wood, plastic, metal, and bamboo. The size of the needle, measured in millimeters or US sizes, will determine the gauge of the finished project.
In conclusion, the type of knitting needle you choose will depend on the project you are working on and your personal preferences. By understanding the different types of needles available and their uses, you can choose the right needles for your next knitting project.